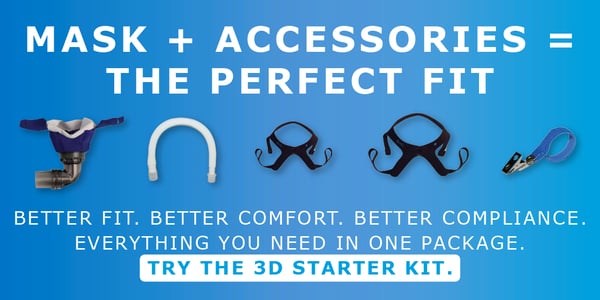 The SleepWeaver® 3D Starter Kit is the latest solution from Circadiance, designed to increase first-time compliance by giving users more fitting options for their first fit. This package features the best PAP comfort and technology on the market. Request your starter kit today!
Participating Internet Retailers:
Package includes:
SleepWeaver 3D Mask, Blue
SleepWeaver 3D Regular Headgear
SleepWeaver 3D Large Headgear
Hose Clip
Feather Weight Tube
If you're a retailer of PAP masks, e-mail orders@circadiance.com to purchase Part # 101728 today!